17/07/2023
Taking the lead: responsible dog ownership for wildcat conservation
Keeping our dogs under control outdoors is essential to avoid disturbing any wildlife in Scotland, including wildcats.
To give the newly released wildcats the best chance of settling into the Cairngorms National Park this summer, it's important that we enjoy the landscape with our canine companions responsibly.
The Cairngorms National Park is an amazing place for dogs and their owners to enjoy exercise and relaxation and our team love going on adventures with our furry friends. We make sure that we're responsible, cleaning up after our dogs, ensuring that they behave well, keeping them in sight, under control and on leads.
Poorly controlled dogs can have a hugely negative impact on wildlife so it's important that we all follow the Scottish Outdoor Access code and together, take full responsibility of our pets. Even when it seems like there isn't wildlife around, our team are still cautious and put their dogs on leads. Just because we can't see any wildlife, doesn't mean it isn't there! We and the released wildcats are lucky to live in an incredibly diverse habitat and its important that we try to protect it as much as possible.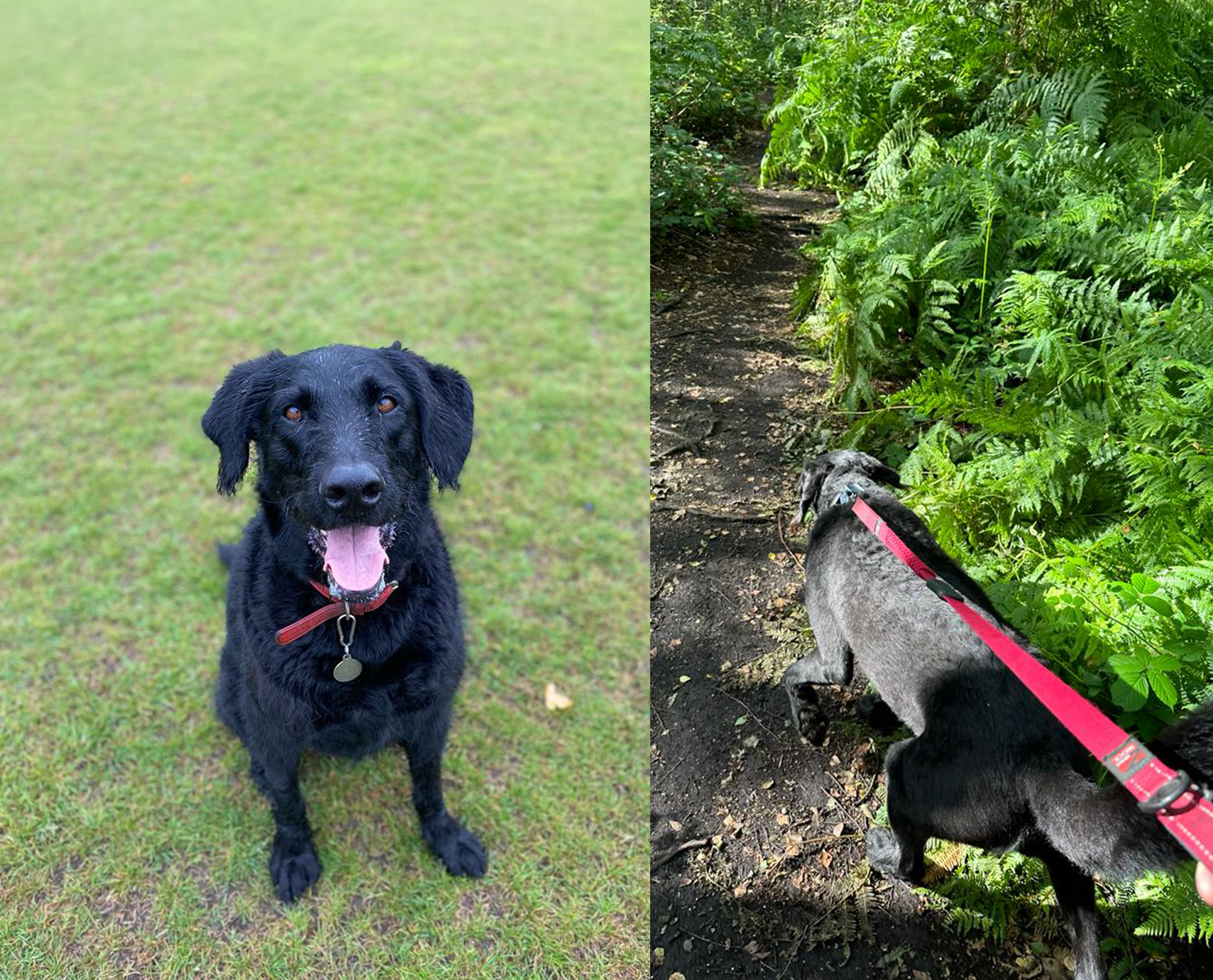 "My dog Brodie is a very energetic labradoodle who I have loved exploring the Highlands with ever since we moved here. We've put a lot of energy and effort into training him so that he always comes back when asked! We keep him on a lead and we make sure that he never leaves our sight. It's important for me that Brodie doesn't disturb any of the native wildlife as I'd be very upset if our activities negatively impacted other animals!"
Claudia, Saving Wildcats Conservation Project Assistant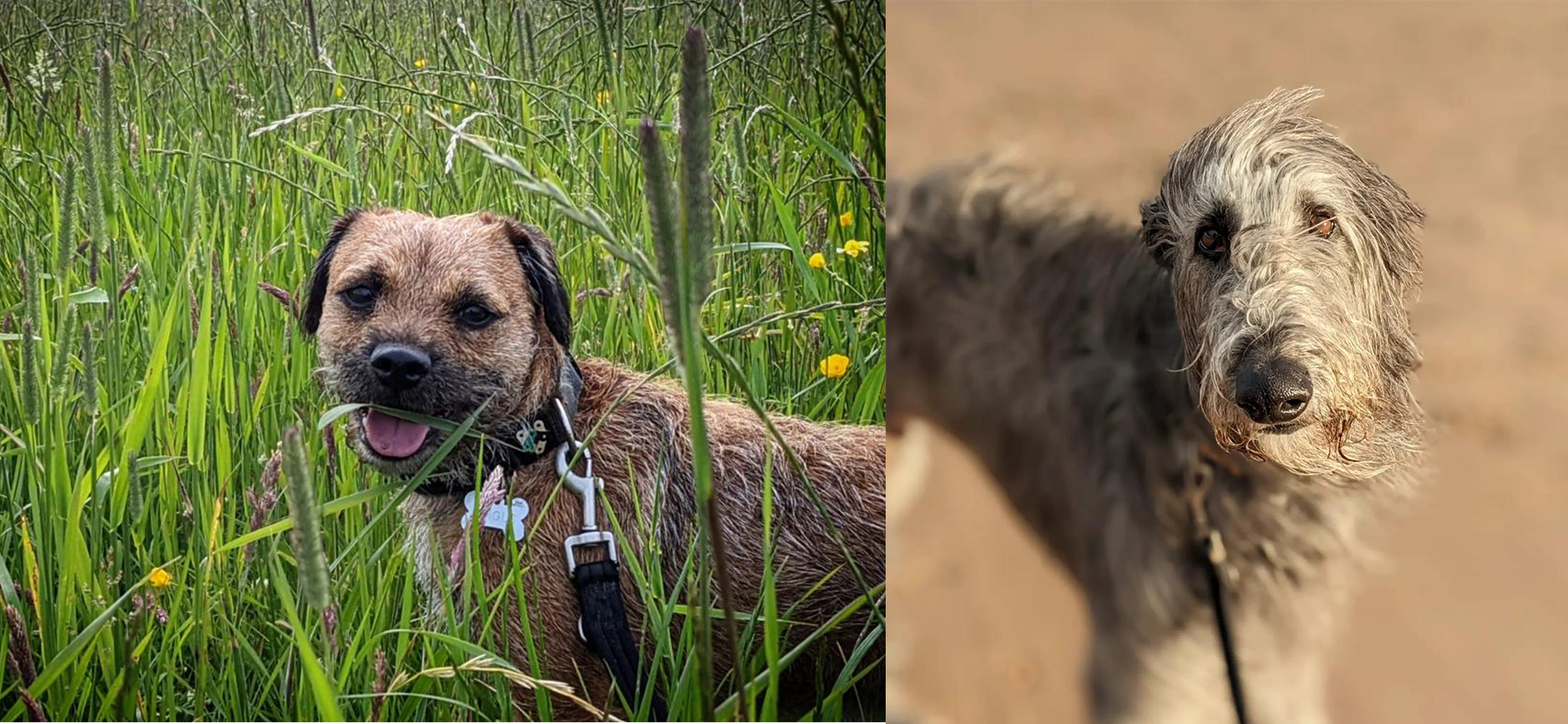 "I love going on adventures with my dogs, but I also appreciate both common and endangered species. I have two dogs, each with very different personalities. Dave, my deerhound, is laid back, very obedient and never strays from my sight. Angus, my border terrier, loves chasing other animals and has a knack for not hearing me when he finds an interesting smell. To keep local wildlife, livestock, and themselves safe, Dave is kept under close control, always on marked tracks, and often on a lead and Angus is kept on lead at all times. Both dogs get to explore some amazing places while staying safe and respecting the wildlife that call those places home."
Jamie, Saving Wildcats Conservation Project Officer
If you'd like to share stories of your dogs enjoying the Cairngorms National Park responsibly, don't hesitate to get in touch. In the meantime, for more information about responsible dog ownership in the Cairngorms National Park, please visit their website.